San Francisco, CA * June 5 - 9

Are you attending BIO? While you're in San Francisco, be sure to meet up with your AURP colleagues.


AURP Dinner at BIO 2016
Sunday, June 5th 6:30 pm
In lieu of the annual AURP BioParks programming, the AURP Board of Directors has made the difficult decision to forego BioParks 2016. This AURP dinner has been arranged as a time to encourage our AURP membership and University Research Parks community to gather for networking prior to the BIO Convention.
AURP - AUTM - LES Exhibit
Meet key professionals and institutions in licensing, tech transfer and the academic community; join the Association of University Research Parks, the Association of University Technology Managers, and the Licensing Executives Society in the BIO Exhibition Hall, Booth #7729.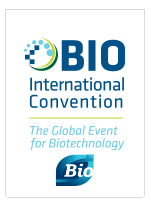 See you at BIO!