Speakers & Moderators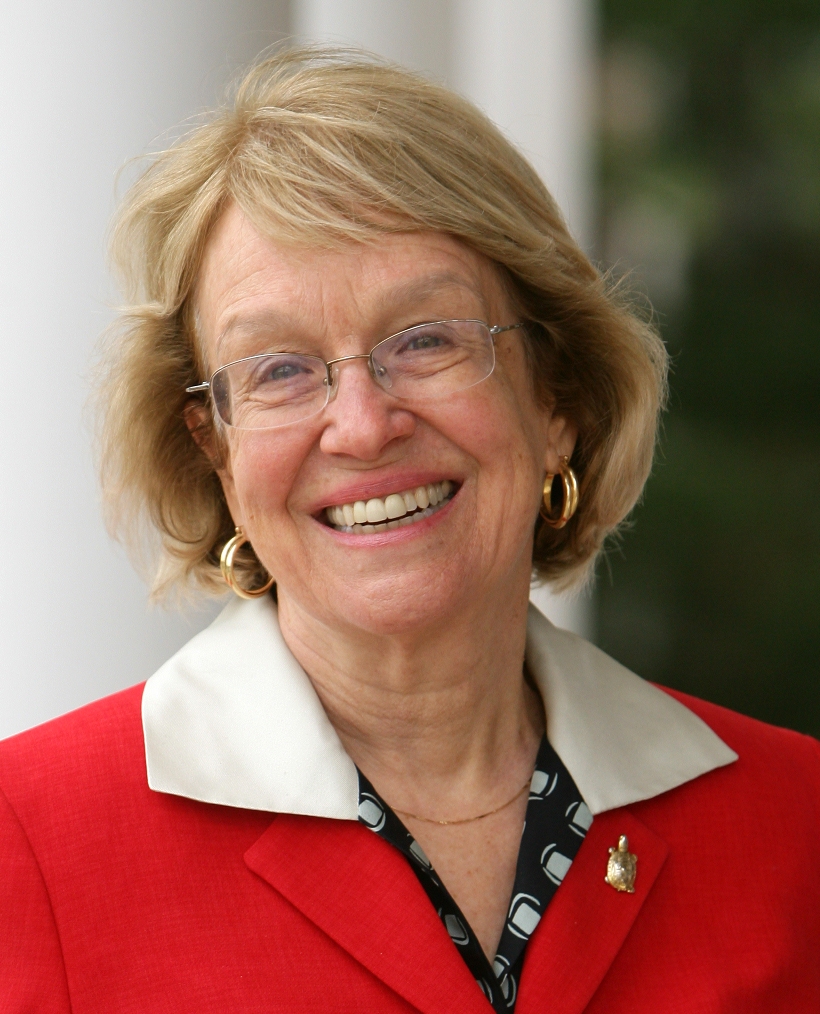 Dr. Norma Allewell, Vice President for Research, The University of Maryland
Dr. Norma Allewell was appointed Interim Vice President for Research on July 1, 2010, after serving as Dean of the College of Chemical and Life Sciences for a decade. During Allewell's term as Dean, the College's research and graduate programs expanded substantially, its undergraduate programs grew in quality and size, and major new research and teaching facilities were built, including the $23M Chemistry Teaching Wing and $72M Bioscience Research Building. Previously, Allewell held faculty positions at Wesleyan University, where she was the founding chair of the Department of Molecular Biology and Biochemistry, and at the University of Minnesota, where she was Head of Biochemistry on the St. Paul campus. As Vice Provost of Arts, Science, and Engineering at the University of Minnesota, she participated in a major reorganization of the biomedical and life sciences across the Twin Cities campus. She also served as Vice Provost for Research and Graduate Professional Education at the University of Minnesota, and Associate Vice President for Sponsored Programs and Technology Transfer at Harvard University. A past president of the Biophysical Society, Allewell is currently a member of the Governor's Life Sciences Advisory Board and the National Center for Biotechnology Information of the National Library of Medicine.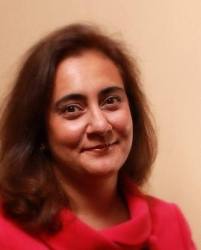 Mojdeh Bahar, JD, MA, CLP, Chief, Cancer Branch, Division of Technology Development and Transfer, Office of Technology Transfer, The National Institutes of Health
Mojdeh Bahar joined the Office in January 2004 managing a patent and license portfolio in the areas of cancer, gene therapy, and biological response modifiers. Prior to joining the Office, Bahar was an Examiner with the United States Patent and Trademark Office, where she examined applications related to pharmaceutical compositions and their employment in methods of treating diseases and conditions, and assisted in classifying and assigning cases for examination. In 2007-2008 Bahar was elected and served as Member-at-Large of the Federal Laboratory Consortium (FLC). In May she was elected as Regional Coordinator of the Mid-Atlantic Region of the FLC. Bahar is a patent attorney registered to practice before the USPTO, the State of Maryland, United States District Court for the District of Maryland and the United States Court of Appeals for Federal Circuit. She is a Certified Licensing Professional (CLP). Bahar is a 2000 graduate of the University of Maryland School of Law, where she was co-founder and editor of Margins: Maryland's Law Journal on Race, Religion, Gender, and Class. She received a Master of Arts from New York University and a Bachelor of Science with honors in chemistry and French from Dickinson College.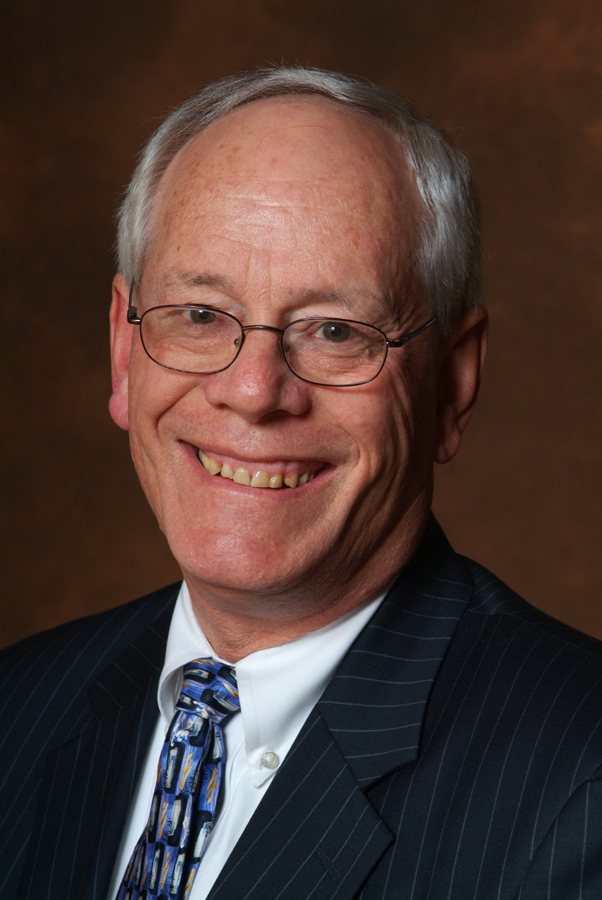 David E. Baker, AURP 2nd Vice President, Vice President, External Affairs, Illinois Institute of Technology; Executive Director, University Technology Park at IIT
David E. Baker, Vice President for External Affairs at Illinois Institute of Technology is responsible for the University's governmental relations, technology park development, and trustee relations. Over the past six years he has worked to create the University Technology Park at IIT of which he serves as Executive Director. Most recently he has taken on staff leadership of the University's strategic planning process. He also helped open the Perspectives/IIT Math and Science Academy, a public grade 6-12 charter school in September 2008. Baker holds a Master of Arts from Johns Hopkins University, School of Advanced International Studies, Bachelor of Arts in History, with a minor in Economics, from Stanford University and currently serves as the 2nd Vice President of the Association of University Research Parks Board of Directors.
Mehbob Bangesh, Architect, RIBA, OAA, AIA, Leed AP®; Research Park Manager Planning and Development, King Abdullah University of Science and Technology (KAUST)
Peter T. Bianco, MBA, President, Bioscience Business Development, LLC
Bianco is currently the president of Bioscience Business Development, LLC, where he provides strategic business development for early stage and large businesses focused on a variety of medical technologies and related services. Most recently he served as the Director of Lifescience Business Development for Minneapolis law firm Nilan Johnson Lewis, PA. Prior to that, he served as the chief executive officer of University Enterprise Laboratories in St. Paul, MN. His previous experience also includes over ten years in orthopaedic medical device marketing, product management and product development engineering for medical device giant Johnson & Johnson Professional, Inc. and Dow Corning Wright. He began his career in Orthopedic Biomechanics Research at the Mayo Clinic in Rochester, MN and Hennepin County Medical Center in Minneapolis, MN. He is a founder of Suffolk University's Center for Innovation and Change Leadership (CICL) in MA. He received his bachelor's degree in physiology from the University of Minnesota. Bianco currently serves on the AURP Board of Directors.
J. Michael Bowman, AURP Past President, Chairman and President, Delaware Technology Park, Inc.
Since 1998, Mike Bowman has been Chairman of the Board and President of the Delaware Technology Park Inc., (DTP) a collaboration of the State of Delaware, University of Delaware and high technology industries such as advanced materials, life sciences and information technology. In 2008, he served as President of the Board of the Association of University Research Parks, which includes about 170 U.S. and Canadian research parks. From 1990 to 1996, Bowman was Vice President & General Manager for DuPont Advanced Materials and Systems, a one billion-dollar global business unit with 2,500 employees. Over a 30-year career at DuPont he served professional and managerial roles in research, marketing and manufacturing. Bowman holds a Bachelor of Science in chemical engineering from the University of Cincinnati and attended graduate business and financial programs at Wharton and Columbia. In 2000, he was presented the UC Distinguished Alumnus Award and in 2009 was awarded the AURP Career Achievement Award.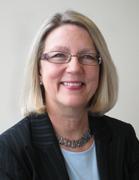 Dr. Judy Britz, Executive Director, Maryland Biotechnology Center
As Executive Director of the Maryland Biotechnology Center, Dr. Judy Britz has more than 25 years of experience in the in vitro diagnostics industry. She is a serial entrepreneur having served as former President and Chief Executive Officer of Cylex Inc. and General Manager of Sienna Biotech, Inc. Under her leadership, these organizations introduced a series of patented diagnostic products, navigating them through the FDA in record time, manufacturing kits under GMP and marketing them to hospitals in the U.S., Europe, and Asia. To finance these companies, she raised over $50 million from private equity, corporate, government and angel sources. Britz previously held positions in business development and research and development at Becton Dickinson and Johnson and Johnson's Ortho Diagnostic Division. Britz' academic career includes a doctorate of philosophy from Stanford University in immunology and medical microbiology and postdoctoral fellowships at Yale University and Johns Hopkins in cellular immunology.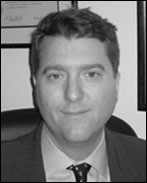 Thomas P. Clouse, JD, MFS, CLP, Technology Transfer Specialist, Technology Transfer Center, National Cancer Institute
Thomas Clouse has been in private legal practice with a focus on patent drafting and prosecution and licensing. Clouse was also a technology licensing specialist for the National Institutes of Health's Office of Technology Transfer, where he managed a prosecution docket composed of gene therapy, biological response modifier, and cancer technologies with 14 contract law firms. Clouse also negotiated patent and biological material license agreements and inter-institutional agreements to bring technologies to the marketplace. In this capacity, Clouse negotiated agreements with large pharmaceutical companies, small and mid-sized biotech companies, and not-for-profit research institutions and universities. Clouse received his bachelor's, master's and Juris Doctorate from the George Washington University. He is licensed to practice law in the District of Columbia, England and Wales (non-practicing). He is registered to practice before the United States Patent and Trademark Office and the Canadian Intellectual Property Office. He is a Certified Licensing Professional (CLP).
Brian P. Darmody, JD, AURP Immediate Past President, Associate Vice President of Research and Economic Development, University System of Maryland; Special Assistant Vice Chancellor for Technology Development, University of Maryland
Brian Darmody has led projects organizing the University's first technology transfer office, authoring reforms to the state's ethics legislation for entrepreneurial start ups, developing legislation, creating the Maryland Technology Development Corporation (TEDCO), initiating Research Parks Maryland (RPM), the nation's first statewide research park organization, and serving as director of the University of Maryland Center for Applied Policy Studies (UMCAPS). He is the principal author of the Power of Place, and Power of Place 2.0: The Power of Innovation, national policy documents focused on technology-led economic development and serves as co-principal investigator on the $3.5 million Proof of Concept Alliances, a Department of Defense funded commercialization project, and has served as a reviewer to the National Science Foundation and the National Academy of Sciences. Darmody previously served as a staff member for the U.S. House of Representatives, the Maryland General Assembly in Annapolis, Maryland, and in the Office of the Attorney-Advisor, U.S. Health Care Financing Administration. He holds a Juris Doctor from the University of Baltimore and an undergraduate degree from the University of Maryland, College Park.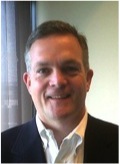 Frank Dickson, MBA, Program Manager, Maryland Venture Funds, Department of Business & Economic Development, State of Maryland
Frank Dickson provides equity and debt financing to early stage companies. Dickson concentrates on emerging technologies in software, advanced materials, and technology devices. Dickson has executed more than 20 deals in the last five years yielding over $50M additional investment into the companies he manages. Prior to joining the Maryland Venture Fund, Dickson worked in Business Development for two software start-up companies. Dickson has over 15 years experience at Andersen Consulting (Accenture), and other leading consulting firms focused on developing, designing, testing and selling enterprise solutions to manufacturing and service-based industries. Dickson has a Bachelor of Science in Industrial Engineering from Lehigh University and a MBA in Finance from Loyola College of Maryland.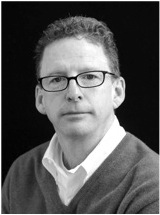 David Green AIA, LEED® AP, Senior Urban Designer, Perkins + Will
David Green focuses on large-scale, national and international planning and urban design projects for the firm. He has led the execution of hundreds of projects in the past 20 years ranging from the creation of policy and regulatory systems to multi-thousand acre urban design and planning projects. His work and research focuses on issues of development, particularly within an urban framework, and the creation of a strategy for sustainable cities that includes aspects of public policy implementation, criteria for implementation of regulatory controls as well as strategic infrastructure implementation. Green received the American Institute of Architects' Bronze Medal in 2008 for his work in community planning. Green has been a member of Georgia Tech College of Architecture Faculty since 1992 where he teaches architecture, planning and urban design and is appointed Professor of the Practice of Architecture. He lectures widely on issues of urban design, planning and architecture.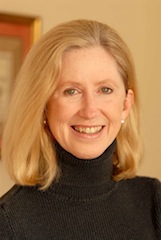 Dr. Moira A. Gunn, Host, BioTech Nation on NPR Talk and NPR Now
Dr. Moira Gunn is host of Tech Nation and BioTech Nation, which air in such venues as National Public Radio's SIRIUS Satellite Radio channels NPR Now and NPR Talk, and internationally to 177 countries via American Forces Radio International. Produced at the studios of KQED in San Francisco, the programming can also be heard on over 200 domestic public stations and through podcasts via iTunes and other Internet distribution venues.
Tech Nation is the sole national weekly radio program on the impact of technology, and its weekly BioTech Nation segment enjoys the same status in the area of biotech issues. Gunn's weekly commentaries touch all aspects of our lives in these unpredictable times. The intriguing story of building the BioTech Nation segment and the leading issues facing us all in the arena is described in Gunn's book "Welcome to BioTech Nation ... My Unexpected Odyssey into the Land of Small Molecules, Lean Genes, and Big Ideas."
More than simply radio, the family of Tech Nation programs seeks to educate the public on the issues of science and technology. They demonstrate that all aspects of our lives are affected, and to make reasonable decisions, we must understand much, much more - as individuals, as communities, as nations and as a global society.
In over 2,000 in-depth interviews, Gunn has engaged with recognizable people from every venue: From business leaders like Intel's Andy Grove to emergent tech guru's like Google's Larry Page and Sergey Brin, from the old guard of science such as Linus Pauling and Crick and Watson to our new generation of scientists like Dr. Pam Marrone, the etymologist who single-handedly created the first certified organic agribusiness pesticide and received the EPA's Presidential Green Chemistry Award for her efforts.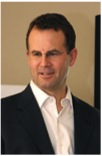 Todd Hockemeyer, Vice President, Business Development, Biologics Modular LLC
Todd Hockemeyer oversees all aspects of sales and marketing activities for Biologics Modular. He brings over 25 years of successful business development experience from both multinational automation companies as well as start-up business formation as an entrepreneur. Before joining Biologics, Hockemeyer founded and helped develop a healthcare nutritional products company, Rubicon Nutrition. There he helped raise capital while providing marketing and financial leadership. Prior to forming Rubicon, Hockemeyer gained valuable experience in leadership and senior management positions while at GE, Honeywell, and Foxboro, with responsibilities overseeing sales and sales management, product management, marketing communications, strategic planning and acquisitions. He received his Bachelor of Science in industrial engineering from Purdue University and currently holds one patent in the field of analytical measurements in bioreactor processes, with another pending in the field of cGMP manufacturing of radiopharmaceuticals.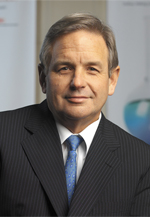 Charles O. Holliday, Jr., Chairman Emeritus, Council on Competitiveness; Chairman, Bank of America
Charles O. Holliday, Jr. is the Chairman of the Board of the Bank of America Corporation and the former Chairman of the Board and Chief Executive Officer of DuPont. Holliday rose through manufacturing positions; led DuPont's global Nomex® and Kevlar® businesses; and, from 1990 until 1997, served in a series of leadership positions in Asia culminating with his appointment as chairman of Asia Pacific. He was elected president of DuPont in 1997. Holliday started at DuPont in the summer of 1970 at the company's Old Hickory site after receiving a Bachelor of Science in industrial engineering from the University of Tennessee. He is a licensed professional engineer. Holliday is an elected member of the National Academy of Engineering, and he is past chairman of the Business Roundtable's Task Force for Environment, Technology and Economy; the World Business Council for Sustainable Development (WBCSD); The Business Council; Catalyst; and the Society of Chemical Industry–American Section. Holliday serves on the board of directors of Deere & Co. In addition, he is Chairman Emeritus of the Council on Competitiveness and is a founding member of the International Business Council. He co-authored Walking the Talk, which details the business case for sustainable development and corporate responsibility.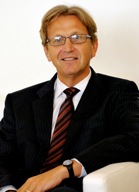 Dr. Charles F. M. Kingdon, Director of Research Park and Industry Collaboration at King Abdullah University of Science and Technology (KAUST)
Dr. Kingdon came to KAUST after five years in the United States. As Associate Vice President for Technology Partnerships at Brown University, in Providence, Rhode Island, he was responsible for fostering research partnerships among the University and academic, corporate, public, government, and venture communities. There, Kingdon had a special focus on intellectual property and technology-related partnerships that furthered the societal impact and reach of the university's research. Research partners included the Marine Biological Laboratory at Woods Hole, Massachusetts, the local hospital network, Rhode Island research centers, and the local business community in New England. Significant areas of research interest include alternative and green energy, life sciences, marine biology, and metrology.
A graduate of London University, Kingdon has straddled the worlds of academia and business throughout his career. He was the recipient of the first Industrial Fellowship at Trinity, Cambridge, under the supervision of Sir Hans Kornberg. His time there during the early stages of the Cambridge Phenomenon involved him in both bench research and in an intermediary role between the university, the technology community, and the emerging Trinity Science Park.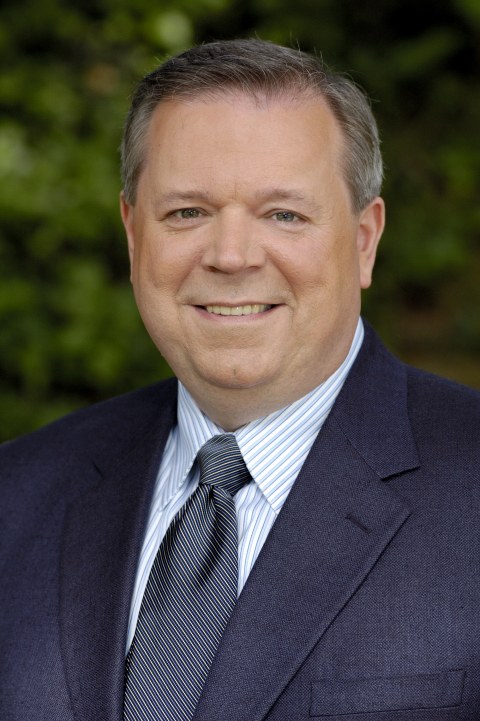 F. Kurt Last, President, Specialty Operations Solutions, Inc.
F. Kurt Last has more than 20 years experience in programming, design, commissioning and operating laboratory, cGMP pharmaceutical manufacturing and research animal care facilities. Prior to founding Specialty Operations Solutions (SOS) in 1997, Last was Senior Director of Operations for a cGMP biologics manufacturing company, leading teams charged with Facilities (Research & cGMP Manufacturing) Operations; Calibration & Metrology; Research Animal Care and Security, Environmental Health & Safety. SOS provides programming, design, financing, sciences integration & quality assurance, veterinary & research animal care support, complete (FDA) regulatory services, commissioning & start up, and operations.
Terry Lynch, MBA, Senior Licensing and CRADA Officer, National Institute of Standards and Technology
Terry Lynch is the Senior CRADA and Licensing Officer in the Technology Partnerships Office at NIST and is an expert in the area of intellectual property and technology transfer. He is responsible for commercial licensing of NIST technologies, cooperative research and development agreements, and establishing productive relationships with U.S. industry. Lynch serves as the Gaithersburg Laboratory representative for Federal Laboratory Consortium and is a member of the Interagency Working Group on Technology Transfer. Prior to joining NIST, he held a variety of positions in industry including research, engineering, business development and corporate venture capital. Lynch has a Bachelor of Science in chemical engineering and a Master of Business Administration.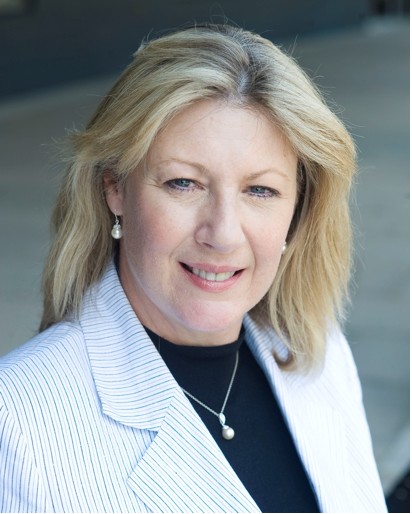 I. Katherine Magruder, Executive Director, Maryland Clean Energy Center
As Executive Director of the Maryland Clean Energy Center, Katherine Magruder is working to advance the adoption of clean energy products, services and technologies in the state. In this capacity she engages in business and workforce development initiatives, advocates for supportive public policy and financing programs. Magruder most recently held the position of the University of Maryland Biotechnology Institute Chief of Staff, known for performing cutting-edge research and transfer of technology discoveries to commercial application. During her appointment to the Maryland Department of Business and Economic Development as Director of Resource Based Industries, she built a program focused on sustaining agriculture, forestry, mining, fisheries and maritime industry sectors. Working with multiple agencies and in direct collaboration with the Maryland Energy Administration, she was a leader in efforts to develop a statewide approach to advancing alternative energy initiatives and business creation.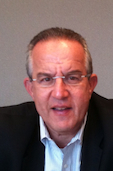 Richard A. Miller, Vice President of Marketing and Editor of NetNews, National Association of Seed and Venture Funds
Richard A. Miller is a business development and marketing executive focused on technology and innovation-based economic development. He currently provides consulting services to the National Association of Seed and Venture Funds (www.nasvf.org) along with Innovation America (www.innovationamerica.us), the new national innovation-based economic development organization. Most recently he was vice president of government and community relations and vice president of marketing and business development at The University City Science Center (www.sciencecenter.org). Previously, Miller was one of the founders of Innovation Philadelphia (www.innovationphiladelphia.com), a Philadelphia-based, technology-based economic development organization. In his role of vice president, marketing and communications, he created the successful organization's marketing strategy that received multiple international marketing and publishing awards.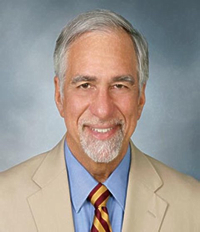 Dr. Phillip Singerman, Associate Director for Innovation and Industry Services, National Institute of Standards and Technology
Phillip Singerman serves as Associate Director for Innovation and Industry Services at the National Institute of Standards and Technology (NIST). In this capacity, he is responsible for the NIST suite of external partnership programs, including the Hollings Manufacturing Extension Partnership, the Technology Innovation Program, the Baldrige Performance Excellence Program, and NIST technology transfer and small business innovation research awards. The position of Associate Director was established in October 2010 as part of the first major realignment of NIST programs in 20 years; Singerman was appointed to this position in January 2011. Immediately prior to joining NIST, he was a senior vice president at B&D Consulting, a D.C.-based firm providing strategic advice and technical assistance on federal economic development programs to non-profit organizations, local governments, and universities. Previously he was a managing director of a $120 million seed stage venture fund that invested in early stage technologies. Singerman has more than 30 years of experience in tech-based economic development; he was the first chief executive of two of the best-known public-private partnerships, the Ben Franklin Technology Center of Southeastern Pennsylvania and the Maryland Technology Development Corporation. During the Clinton Administration he served as U.S. Assistant Secretary of Commerce for Economic Development, a Presidential appointment requiring Senate confirmation. Singerman received his bachelor's degree from Oberlin College and holds a doctorate from Yale University. He has taught at Yale College, Barnard College (Columbia University), and the Fels Institute of Government (University of Pennsylvania).
Harold E. Strong, Jr., AURP President, Director, University of North Texas Discovery Research Parks and Technology Transfer, University of North Texas
Harold Strong is responsible for the design and development of UNT Discovery Park including real estate, obtaining funding from government and non-government sources, and developing partnerships with local governments, businesses and other stakeholders. He also leads development and implementation of strategies to foster incubators, attract start-up companies, and establish relationship with venture capital firms, individuals, government and non-government agencies for financing. As UNT's Technology Officer, Strong oversees the Intellectual Property / Technology / Patent development and commercialization processes for the university. Previously, he served as the Director of Research Park at Texas A&M University and earlier worked with Collegiate Development Services in Irving, Texas, where he was the Vice President of Business Development working with university administrators, architects and investment banks to design and develop new student housing for colleges and universities utilizing tax exempt financing.
Eileen Walker, MBA, Chief Executive Officer, Association of University Research Parks (AURP)
Eileen Walker is the Chief Executive Officer of the Association of University Research Parks (AURP), which fosters innovation, commercialization and economic growth in a global economy through university, industry and government partnerships. The organization is comprised of university's operating and planned research, science and tech parks around the world. Walker regularly consults with universities and parks regarding best practices. Walker directed the Arizona State University Research Park in Tempe, Arizona, a university research park comprised of over two million square feet of developed space. For many years, Walker served as a member of the Board of Directors of AURP, and as an executive officer of the Arizona Bioindustry Association. Currently, she serves on the Board of Directors of Habitat for Humanity Tucson. Walker is a graduate of the University of Colorado at Boulder, and holds a Master of Business Administration in International Management degree from the American Graduate School of International Management (Thunderbird). Additionally, Walker was designated a Certified Commercial Investment Member (CCIM) of the National Real Estate Institute in 2002.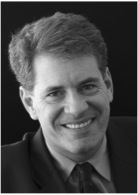 Daniel D. Watch, AIA, LEED® AP, NCARB, Principal, Science + Technology Global Market Leader, Perkins + Will
Dan Watch explains his architecture and planning approach as "original, skillful and affordable." His award-winning designs, significant international experience and emphasis on planning provide comprehensive leadership for the firm's Science + Technology group, ultimately ensuring the highest quality facilities within each client's budget. As leader of the Science + Technology market sector, Watch has been responsible for the design of some of the most significant laboratory facilities both in the U.S. and abroad. Through constant research, he is able to provide the latest trends and design solutions for clients of government, private sector, and academic research laboratories including the Centers for Disease Control and Prevention, Department of Homeland Security, National Institutes of Health and several academic and private industry research institutions.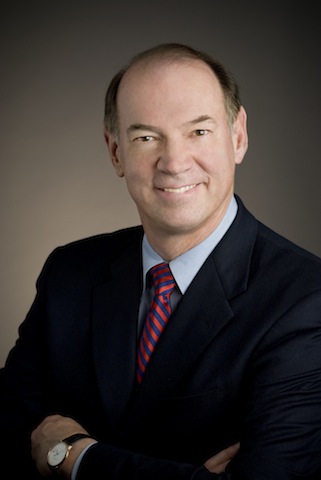 H. Thomas Watkins, President and Chief Executive Officer, Human Genome Sciences
H. Thomas Watkins joined Human Genome Sciences (HGS) as Chief Executive Officer and as Director in December 2004, and was also named President in December 2005. Watkins came to HGS with nearly twenty years of experience at Abbott Laboratories and its affiliates in the U.S. and Asia. He joined Abbott in 1985 and held various executive positions in the Pharmaceutical Products Division, Diagnostics Division and HealthSystems Division prior to serving as President of TAP Pharmaceutical Products, Inc., from 1998 to 2004. Watkins began his career in 1974 with Arthur Andersen & Co., and was a management consultant with McKinsey and Company, Inc., from 1979 to 1985. Watkins holds a bachelor's degree from the College of William and Mary, and a master's degree in business administration from the University of Chicago Graduate School of Business. He is a member of the Board of Directors of Vanda Pharmaceuticals, Inc., the Biotechnology Industry Organization (BIO), the U.S. Chamber of Commerce, and the National Symphony Orchestra. He is a Trustee of The College of William and Mary Foundation and a member of the Board of Trustees of The Mason School of Business of The College of William and Mary. Watkins currently serves as Chair of the Life Sciences Advisory Board of the State of Maryland.

Warren L. Williams, AIA, Principal, Senior Project Manager for the Science Studio, Lord, Aeck & Sargent
Warren Williams is a Principal and Senior Project Manager for the Science Studio with Lord, Aeck & Sargent. With over 25 years of experience as an architect, he specializes in the planning, design and management of science research laboratories and animal facilities for the academic medical and research institutions. Williams received his Bachelor of Design Degree in Architecture from the University of Florida in 1984. Lord, Aeck & Sargent, is an architectural firm with offices in Atlanta, Ann Arbor and Chapel Hill serving clients in the scientific, academic, arts and culture, historic preservation, housing, and mixed-use development markets. Established in the early 1940s, the firm today has a staff of 130 with 2010 revenues exceeding $25 million.