Speakers & Moderators
Mason Ailstock, President, AURP; Vice President of Operations, The University Financing Foundation, Inc.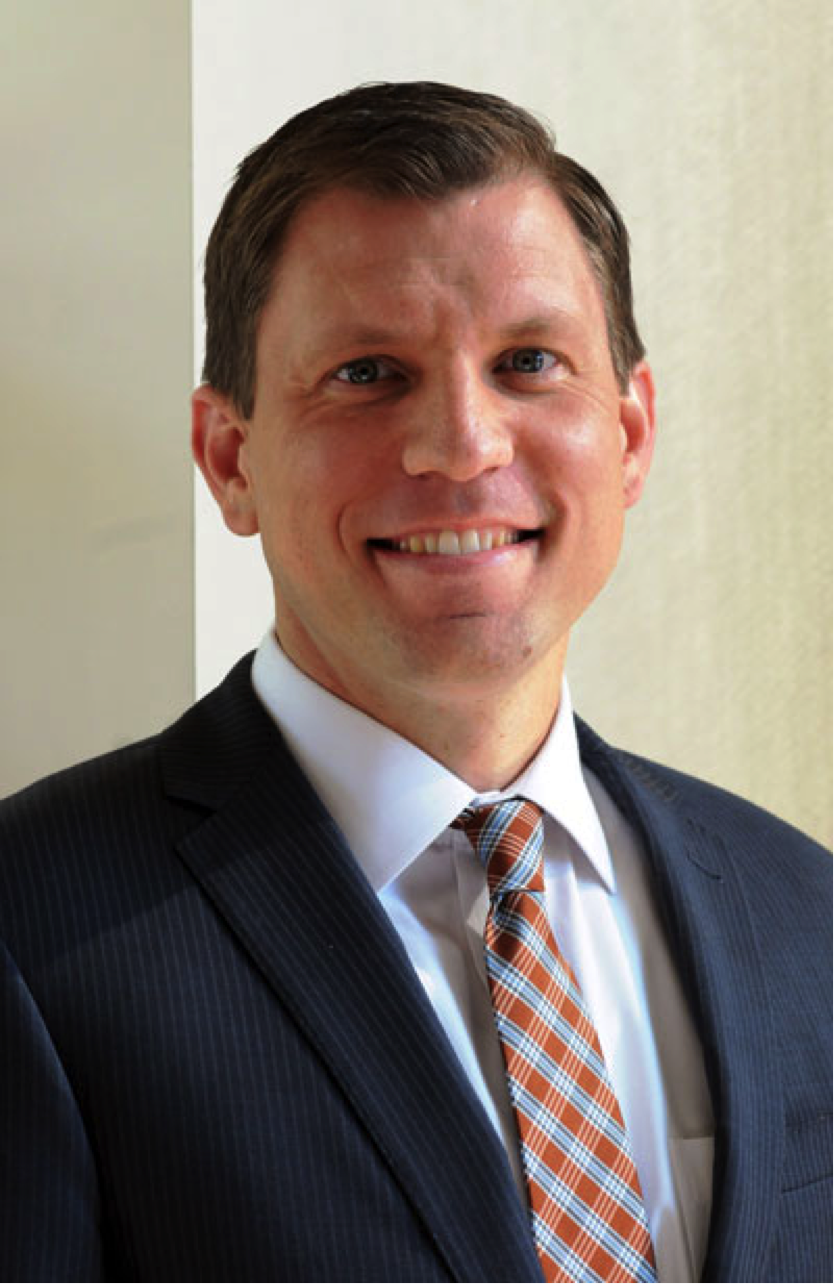 Passionate about place-based design and the convergence of university/industry relationships, Mason Ailstock has been leading the physical and social development of university research parks and innovation districts for more than 13 years. Ailstock serves as the Vice President of Operations for The University Financing Foundation (TUFF). TUFF is a private 501(c)3 that partners with institutions around the country in the achievement of their education and research mission through facility investments providing the assets needed to achieve their core goals. Mason serves as a member of the TUFF executive leadership team where he will oversee strategy and operations for the firm, which has invested over $1 billion since its founding in 1982.

Prior to joining TUFF, Ailstock served as the Chief Operating Officer of the 7,000-acre Research Triangle Park (RTP) where he led the operational, business development, marketing, real estate, and partnership strategies of the largest high-tech research park in North America. As COO, Ailstock was responsible for the recruitment and retention of private sector companies, the development of mixed-use projects involving multiple stakeholders, strengthening relationships with economic development leaders, and expanding partnerships with the three founding Tier 1 research universities as well as the 220 companies located within RTP. His combination of experiences in the areas of planning, green building, architecture, private sector engagement, and real estate allow him to effectively analyze opportunities and deliver clear strategies.

Preceding his time at RTP, Ailstock served as the Global Partner Manager at Clemson University's International Center for Automotive Research (CU-ICAR) located in Greenville, South Carolina. While in this position, he led collaborations with university researchers, quasi-governmental entities, and private corporations to create dynamic economic and business development strategies. Ailstock played key roles in the master plan and business development successes of the 250-acre research campus accounting for nearly $250,000,000 in investments, 17 resident companies, 5 LEED facilities, nearly $4,000,000 in competitive federal grants, and over 50 companies supporting sponsored and directed research.

Ailstock received his Bachelors of Science in Architecture & Design, and his Masters in Planning & Real Estate from Clemson University. Ailstock proudly serves as the President of the Association of University Research Parks (AURP), a 2016 Eisenhower Fellow, US Green Building Council LEED BD+C, and is a member of the Urban Land Institute (ULI).
Richard Bendis, Founding President & Chief Executive Officer, BioHealth Innovation, Inc.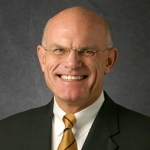 Rich Bendis is an entrepreneur, corporate executive, venture capitalist, investment banker, innovation and technology­-based economic development leader, international speaker and consultant in the technology and healthcare industries. He currently serves as the founding President and CEO of BioHealth Innovation, a Maryland public-­private partnership focused on accelerating the growth of commercially relevant science. He is also the founding President and CEO of Innovation America (IA), a national public­-private partnership focused on accelerating the growth of innovation economy in America. As one of the most recognized experts in the field of innovation economy, Bendis has served on numerous distinguished boards and task forces including the White House U.S. Innovation Partnership Advisory Task Force, the Small Business Innovation Research Committee, the Maryland Life Science Advisory Board, and the National Association of State Venture Funds board; State Science and Technology Institute, and the Ernst and Young Entrepreneurial Institute as a national/regional judge and EOY winner. Bendis was recently named one of The Daily Record's Most Influential Marylanders.
Stephen Coulston, AIA, Principal, Perkins+Will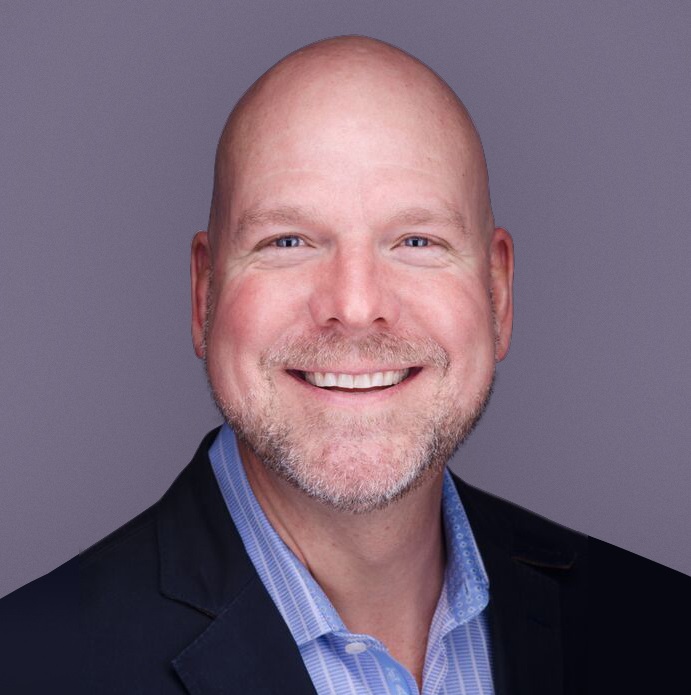 Stephen Coulston is Principal in the Austin, Texas office of Perkins+Will, a global design firm. With a passion for engaging in the innovation economy, Coulston has spent his 25-year career working at the intersection of the higher education, research, healthcare and government sectors. As an architect and urban planner with a focus on strategizing, planning and designing, he has led projects ranging from complex, multi-million dollar building programs to long-range strategic plans.

Coulston leads the firm's planning practice in the southwest region and contributes to Perkins+Will's national urban design and architecture practice, including research park master planning, academic health planning, college town planning, innovation district urban design and facility programming. The breadth of his experience ranges from the strategic planning efforts for Texas State University's STAR Park to the master plan for the 3,500-acre mixed-use Texas A&M BioCorridor innovation district.

Prior to Perkins+Will, Coulston spent over a decade in planning, design and management with the Broaddus Companies. While there, he established Broaddus Planning in Austin and served as the branch's president and managing principal. He spent the early part of his career working for companies in Baltimore, MD, Washington, DC, and Dallas/Fort Worth, Texas. Coulston holds a Bachelor of Architecture from Texas Tech University.
Brian P. Darmody, JD, Associate Vice President for Corporate and Foundation Relations, University of Maryland
Brian Darmody is responsible for developing the overall university strategy for corporate and foundation relationships, as well as the development of projects and policies to support these initiatives centrally and through the colleges and schools on campus of the University of Maryland.
Previously, he was the University's Associate Vice President for Research and Economic Development, the Director of State and Federal Relations in the President's Office and has served in the university's legal counsel office. He serves on national and state boards, including: Fraunhofer USA, the Maryland Venture Authority and the Maryland Tech Council. Darmody is a past president of the Association of University Research Parks. He holds a Juris Doctor from the University of Baltimore and he received his bachelor's degree from the University of Maryland, College Park.
Robert Geolas, Partner, HR&A Advisors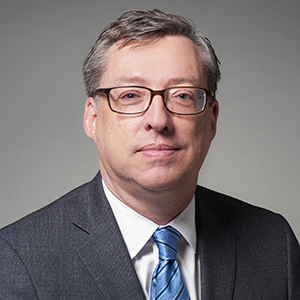 Robert 'Bob' Geolas is a nationally-recognized leader in the development of innovation districts, university campuses, and research parks. With HR&A Advisors, Geolas oversees the operations of the Raleigh office and works with clients to deliver economic growth and real estate strategies that enhance assets and communities.

Prior to joining HR&A, Geolas served as the President and Chief Executive Officer of the Research Triangle Foundation, the steward organization for the Research Triangle Park in North Carolina. As President, he led the master planning effort to reshape Research Triangle Park, ensuring its place at the forefront of technology and applied sciences, while also serving its historic mission to support the universities and create opportunities for all North Carolinians. Previously, Geolas was instrumental in the creation of one of the country's most successful public-private research and development campuses as Executive Director of the Clemson University International Center for Automotive Research.

Geolas has received several awards for his work to further the missions of institutions, including the Vision Award from the Association of University Research Parks, the Alumni of the Year Award from North Carolina State University's College of Humanities and Social Science and the Triangle Top 20 CEO of the Year Award from the Triangle Business Journal.
Jean-Marc Grognet, Chief Executive Officer, Genopole France
Jean-Marc Grognet was appointed Chief Executive Officer of Genopole in February 2017 and has extensive experience in the France's innovation ecosystem.


Grognet spent most of his career at Commissariat à l'Energie Atomique (Atomic Energy Commission, or CEA) which is one of France's elite state organisations conducting basic and applied R&D across a number of fields. He began his career leading his own CEA research group on drug metabolism and clinical pharmacology and was also professor at the National Institute of Nuclear Sciences and Technology (INSTN). In 2003, Grognet was appointed Scientific Director of CEA's Technology Research Directorate driving research evaluation of over 2000 scientists and managing the educational programs of over 450 post-graduate students.

During a short interlude away from CEA, Grognet was Director of the Health Industry, Chemistry and Materials desk at France's Ministry of Industry, while consecutively also acting as board director for various governmental institutions (e.g., the National Institute for Health and Medical Research or INSERM, the Blood Products Establishement or EFS, and the National Standards Laboratory or LNE), as well as co-secretary of France's Strategic Committee on Health Industries.

Upon his return to CEA, he was appointed as Director of its Institute of Biology and Biotechnology (that employs over 500 life scientists across 50 basic and applied R&D teams), before becoming Director of CEA's Technology Transfer Office for Life Sciences and then Director of the CEA's Institute of Biomedical Imaging in 2016. Following this tenure, he served as Director of CEA's Health Technologies Transversal Program that has hosted 35 research projects and 15 start-ups so far.

Grognet is a graduate in Pharmacy from Paris René-Descartes University where he also obtained a PhD in Molecular Pharmacology (1984). He holds an MBA from Sorbonne University.
Julie Lenzer, Associate Vice President of Innovation and Economic Development; Co-Director of UM Ventures, University of Maryland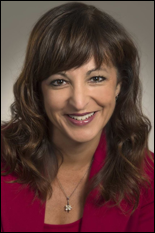 In her current position with UM Ventures, Julie Lenzer is charged with fostering and supporting the development that is currently underway at the University of Maryland (UMD) Research Park and Greater College Park. She promotes and facilitates productive, university-wide collaboration to launch startup ventures based upon the University's intellectual property, works to maximize synergies between UMD and the University of Maryland, Baltimore (UMB) to leverage strengths of each and encourage technology commercialization.
Recently, Lenzer was appointed to lead the Office of Innovation and Entrepreneurship (OIE) within the U.S. Department of Commerce's Economic Development Administration (EDA). In her capacity as Director of the OIE, she drove programs and policies that supported innovative economic development such as innovation-based entrepreneurship and regional innovation clusters.
Prior to her political appointment, Lenzer was the Executive Director of the Maryland Center for Entrepreneurship (MCE), an initiative of the Howard County Economic Development Authority focused on igniting the collaboration between the entrepreneurial culture and ecosystem across the state of Maryland. During her tenure, the MCE quadrupled its client base and saw the creation of new programs such as: 3D Maryland, the Conscious Venture Lab and a technology transfer accelerator in partnership with Johns Hopkins Advanced Physics Lab (APL) and other leading research institutions. A serial entrepreneur, she was also the co-chair of Startup Maryland and the co-founder and former CEO of the Path Forward Center for Innovation and Entrepreneurship, a nonprofit that helped women expand economic opportunity by starting and building growth-oriented businesses using technology transfer.
Mark S. Romney, Director of Research Development & Industry Alliances, UC Davis Health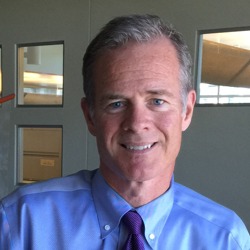 Mark Romney has been actively engaged in facilities planning for more than 26 years with an emphasis and concentration in research facilities for over 23 years. In his capacity at UC Davis, he is responsible for the development and maintenance processes that provide analysis relevant to utilization, demographics and financial data of the existing School of Medicine research programs. He works to identify and evaluate alternative solutions to unmet research space needs, prepares business case analyses to justify capital project development or modification of facilities and is responsible for strengthening research collaborations across UC Davis and other University of California campuses and academic partners.
Romney's goal is to build strong partnerships with industry and private foundations, both domestic and international, and is responsible for the oversight of current industry partner agreements and evaluation of, and lead negotiator for, lease agreements with approved domestic and international industry partners.
In addition to these responsibilities, Romney oversees the development of the proposed 2 million square foot research park.
Carol Stewart, Chief Executive Officer, Association of University Research Parks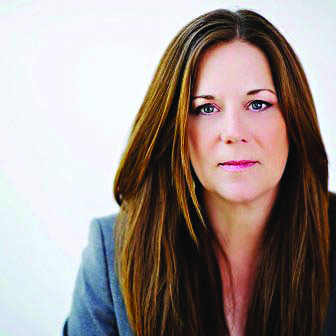 Carol Stewart is the CEO of the Association of University Research Parks (AURP), an organization with a mostly North American-based membership that is growing into a robust international network. She is founder and Immediate Past President of the AURP Canada Chapter chartered in 2007 and has been a board member with AURP since 2010, until her recent appointment as CEO.
Prior to joining AURP as its CEO, Stewart managed the David Johnston Research + Technology Park (R+T Park) at the University of Waterloo, beginning in 2004 from its first building through to the ground-breaking of the 11th (evolv1) in 2017, which is the largest Net Positive project of its kind in North America. The evolution the R+T Park experienced under Stewart led to the commitment of a second replicable, evolv2, bringing the total park footprint to over a million square feet, 95 companies and with a combined staff of 4,400. The R+T Park, part of group of 26 parks, is responsible for 10% of the total of the group's collective 4.3 billion annual contribution to the Canadian economy. Prior to managing R+T Park, Carol worked with both not-for-profit and technology organizations in various management roles in education, marketing and professional services at the Canadian Industrial Innovation Centre (CIIC) and Maplesoft.
Stewart also sits on the boards and participates in committees for various tech, economic development and charitable initiatives in Waterloo, Ontario.
David Winwood, PhD, RTTP, Associate Executive Director and Chief Business Development Officer, Pennington Biomedical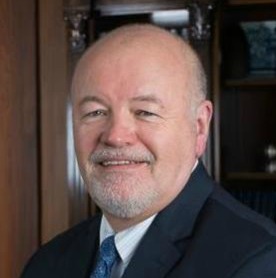 Research Center, Louisiana State University
Dr. David Winwood is a member of the Executive Committee and Immediate Past President of the Association of University Technology Managers (AUTM), a global organization representing technology transfer professionals. He served as Vice President for Advocacy for AUTM from 2013 to 2016.

Current, Winwood holds positions on the Board of Directors (and previously, Executive Committee) of the Washington DC-based Council on Governmental Relations, is one of four Board Directors of The Alliance of Technology Transfer Professionals (ATTP), is a member of the Public Policy Committee of the Licensing Executives Society and sits on the Technology Transfer committee of BIO.

Winwood is a frequent speaker on technology transfer issues, and was recently invited to presentations with the United States Senate Committee on Small Business and Entrepreneurship hearing and the University of Tokyo's Policy Alternatives Research Institute.

Previously, Winwood served as Second Vice President on the Executive Committee of the Association of University Research Parks (AURP) and was appointed to the Council on Competitiveness' Regional Innovation Initiative Expert Committee. He also has managed the intellectual property and economic development activities at the University of Alabama at Birmingham (UAB), North Carolina State University and The Ohio State University, holding adjunct professorships at each and making frequent presentations to students and faculty on intellectual property procedures, management, economic development and related issues.

He holds Bachelor's, Master's and Ph.D. degrees in chemistry and a Master's degree in liberal studies.